ABOUT US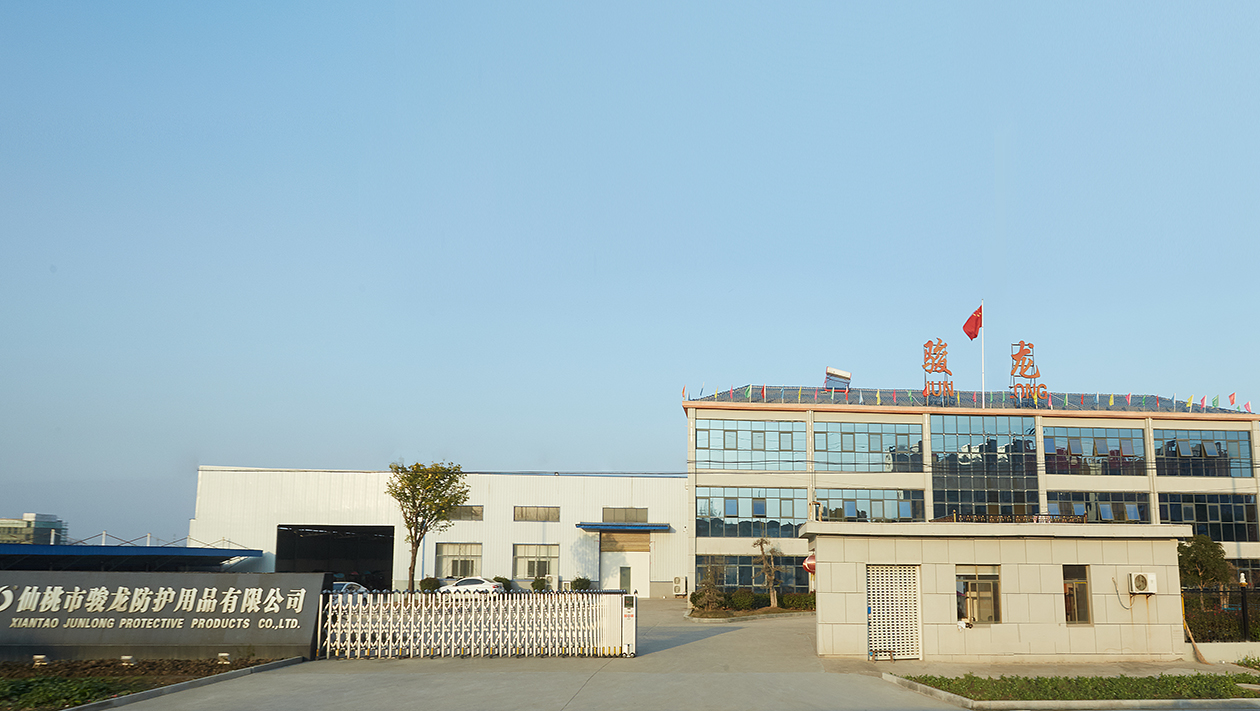 Welcome to our factory!
Xiantao Junlong Protective Products Co., Ltd. is a comprehensive enterprise specializing in the production of disposable non-woven fabric supplies. It has a complete integration from non-woven fabric production-surface three-antibody treatment-material composite-post-processing-sterilization treatment. Production chain. Production of high-quality disposable surgical articles such as surgical gowns, surgical bags, sterilized wraps, protective clothing, medical masks, shoe covers, etc.
Established a medical quality management system earlier in the industry and passed ISO13485 medical device quality management system certification. The company's products are exported to 70 countries around the world. The product quality meets the standards of Europe, the United States, Japan and China. It has passed the industry Type5 Type6 test and obtained the certification of EU CE, US FDA, and other countries and regions. The company provides customers with the most suitable products with strict quality control and continuous pioneering spirit, and can produce products according to customer needs.
Professional, flexible, punctual and reasonable prices are our company's aim. We sincerely invite you to expand business opportunities!